Digital Printing Application Raises Productivity and Competitiveness
Publish Date: 2018/12/05
In recent years, there are trends of increasing demand of customization, smaller production volume and shorter production lead time, while the application of personalized label on packaging has become more and more popular. Digital printing draws industry attention because it can fulfill the above market requirements with good performance on short-run production and variable data printing.

In view of this, the China International Exhibition on Label Printing Technology 2019 (Sino-Label) will set up the Digital Label Zone to show leading and economical digital printing applications. The fair will be held at Area A, China Import and Export Fair Complex, Guangzhou, China on 4-6 March 2019. Bringing together international quality suppliers with digital printing innovations, Sino-Label will showcase a wide range of cost-friendly digital equipment with powerful functions, helping manufacturers to enhance their productivity and competitiveness. Some exhibitors are listed as follows:

SCREEN GP China Co., Ltd.'s "Truepress Jet L350UV+ Series UV Inkjet Label Presses" features high speed and productivity. The new orange ink makes printing more sophisticated, while low migration UV inks meet the needs of food packaging. The label press can be integrated with post-press equipment which supports real-time remote inspection and maintenance.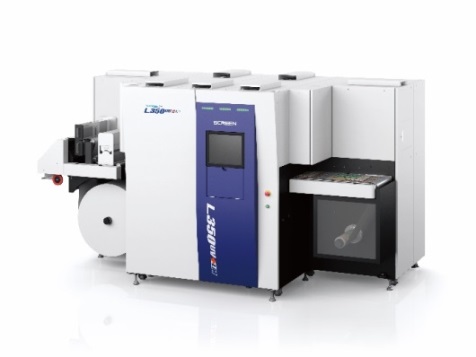 Guangzhou TrojanJet Intelligent Technologies LTD. will bring the "Trojan T2" into spotlight. It delivers premium printing quality with a superior output at resolution of 1600 x 1600dpi full color, which is on par with that of traditional printing. With 600mm roll size, 2L-cartridge water-based dye ink, wide print jet, 24-hour production and speed of 1,100m colour printing per hour, it meets strict printing requirement.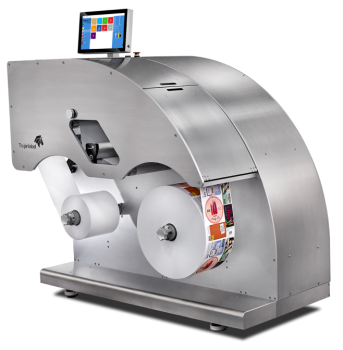 Liaoning Zheng Hong Basch Digital Technology Co., Ltd. will showcase its "Leopard DL-220" at Sino-Label. It is a mono-color label inkjet printer with high flexibility, in which post-press processing units can be added to cater for difference needs. It has edges of variable data printing function, efficiency, simplicity and affordability.



Shenzhen Handway Industrial Digital Equipment Co., Ltd.'s "LabStar330E / LabStar330" features high productivity for industrial customization, superior printing quality, and easy handling. Features include: a high printing speed of 50m/min; variable dropsize that can achieve 2pt font size with the highest resolution of 1200x1200dpi; standard CMYK for most Pantone® gamut; capability to print on a variety of substrates. As a digital label press, it does not require plate making and plate cleaning. Its ability of printing on demand helps users reduce inventory and TCO.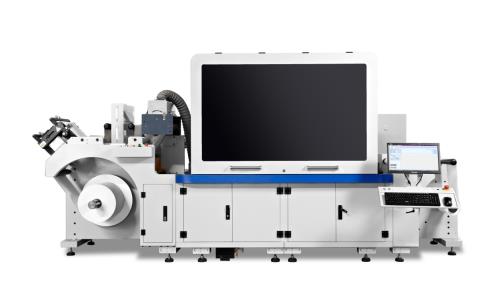 Register and Get eBadge for the One-stop Print-to-Pack Platform
With the theme of "Digital, Green, Intelligent", Sino-Label 2019 strives to support industry players on the path of business transformation and development. Besides digital printing, there will be displays and information sharing on Green Flexo Technology, Green Label Materials and RFID Smart Label. Industry experts will shed light on hot topics in a series of conferences, including green & smart packaging, high-end packaging printing market, digital packaging customization, anti-counterfeiting and tracing, logistics and warehousing, safe food circulation, products with unique QR code, anti-counterfeit packaging innovative design, new requirements in the anti-counterfeiting market, etc.

Sino-Label will be held concurrently with Sino-Pack, PACKINNO and Printing South China. This one-stop information and trade platform gathers over 1,300 exhibitors in ten halls to showcase solutions spanning across the entire value chain of printing, labeling, packaging, materials, packaging products and logistics. Online registration is now open, registered visitors will be given priority of joining the conferences. Business matching service is provided to facilitate buyers to identify ideal suppliers effectively in the fair.

For more information, please visit:
Website: www.SinoLabelExpo.com
Facebook: @Sino-Label
Twitter: @SinoLabel
LinkedIn: <@SinoLabel

-End-

Please send us a specimen copy if you publish this text. Thank you!

Exhibitor Enquiry
Adsale Exhibition Services Ltd.
Overseas - Tel: (852) 2811 8897
China - Tel: (86-755) 2354 7123/7122/7127
E-mail: plp@adsale.com.hk

China Foreign Trade Guangzhou Exhibition General Corp.
Tel: (86-20) 8912 8029/268
E-mail: liyb@fairwindow.com.cn

Overseas Media/ Visitor Enquiry
Adsale Exhibition Services Ltd.
Hong Kong - Ms. Ivy Chui / Ms. Belinda Leung
Tel: (852) 2516 3363 / 3523
E-mail: printpack.hkpr@adsale.com.hk

China Foreign Trade Guangzhou Exhibition General Corp.
Tel: (86-20) 8912 8136
E-mail: huangjh@fairwindow.com.cn