Printing South China & Sino-Label 2019 Conclude Successfully & Return on 4-6 Mar 2020
Publish Date: 2019/04/04
The three-day exhibitions, the 26th South China International Exhibition on Printing Industry (Printing South China) and the China International Exhibition on Label Printing Technology (Sino-Label) have successfully concluded on 6 Mar 2019 at Area A, China Import and Export Fair Complex, Guangzhou, China. Together with Sino-Pack and PACKINNO, the four fairs formed a print-to-pack one-stop trading platform that covered a total area of 100,000sq.m., gathered 1,300 exhibitors and 81,563 visitors, of which 10,936 were overseas buyers. The visitors were from over 90 countries and regions, including China, Malaysia, Thailand, the Philippines, Indonesia, South Korea, Russia, India, United Arab Emirates, United States, Taiwan Region of China and Hong Kong SAR of China.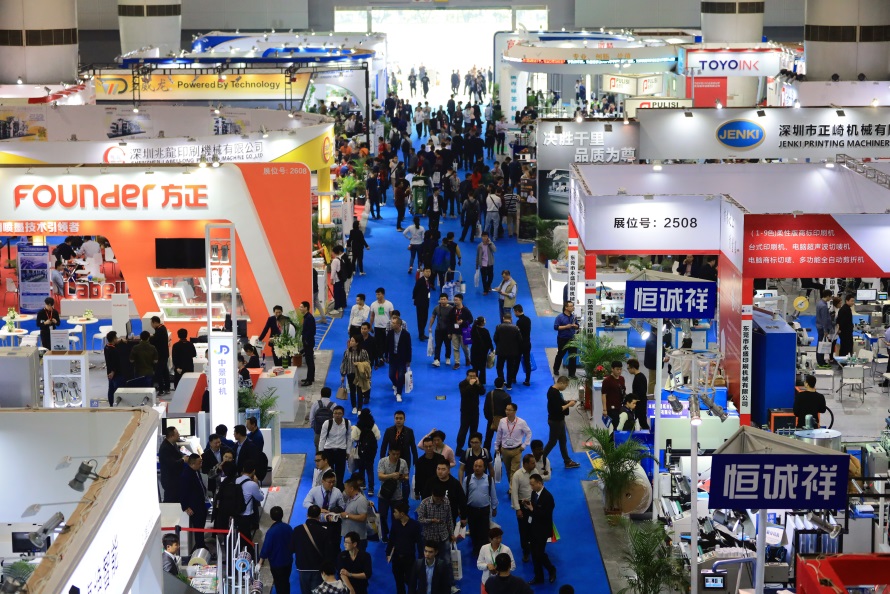 Overwhelming Responses from Visitors
The exhibitions brought together all kinds of cutting-edge products and top-notch technologies spanning from printing, labeling, packaging to end-use applications, connecting all levels of stakeholders in the industry to explore business opportunities. Famous exhibitors from home and abroad such as HP, Guowang, JINBAO, Hongming, Weigang, SCREEN, Taiyo Kikai, etc. (in no particular order) showed their equipment across different theme zones: Smart Post-press and Packaging Processing Zone, Green Flexo Printing Zone, Corrugated Zone, Specialty Paper & Packaging Materials Zone, Digital Label Zone, Green Label Materials Zone, RFID Smart Label Zone and Label Printing Equipment Zone. They introduced a large number of new products and technologies on the spot, attracting attention of visitors from all over the world. Exhibitors have been satisfied with the results of the exhibitions, which helped them grow their businesses.

Mr. Shao, Sales Manager of Zhejiang Jinbao Machinery Co., Ltd. said, "We have been working with Printing South China for many years. It is a significant event in the beginning of every year. The exhibition is successful and we will always support it!"

Mr. Hirosawa Kei, Vice General Manager of Screen (China) expressed, "It is our first time to join Sino-Label 2019. We are deeply impressed by the number of professional visitors in these three days. Our gratitude goes to the organizer for providing us with such a platform to promote our brand and products, such as the advanced UV ink jet digital label printing technology, to more professional customers. We look forward to joining the next Sino-label."

At the same time, many audiences were happy that they have obtained information and contacts they needed at the exhibitions.

"Printing South China and Sino-Label are great and well-organized. It is an international exhibition which brings in exhibitors from all around the world. I have talked with some of the exhibitors to learn about the market information which helps me set direction of my business development. Moreover, machines in the exhibition are effective yet affordable. I look forward to participating in the exhibition again!" expressed Mr. Wong So Yau, General Manager of AE-Tronic (M) Sdn Bhd from Malaysia.

Mr. Fu Yan Long, Senior Structural Designer of the Group Design Centre of Shenzhen YUTO Packaging Technology Co., Ltd. said, "I found the materials I required in Hall 3.1 of Printing South China. In addition, I am very much interested in the materials shown in Hall 5.2 of Sino-Pack. I will look into the hall in detail."

Traveled from the Philippines, Mr. George A. Lora from Infinite Labels Corporation said, "I am satisfied with the exhibition as it covers everything I am looking for. We have already purchased two printing machines on the spot."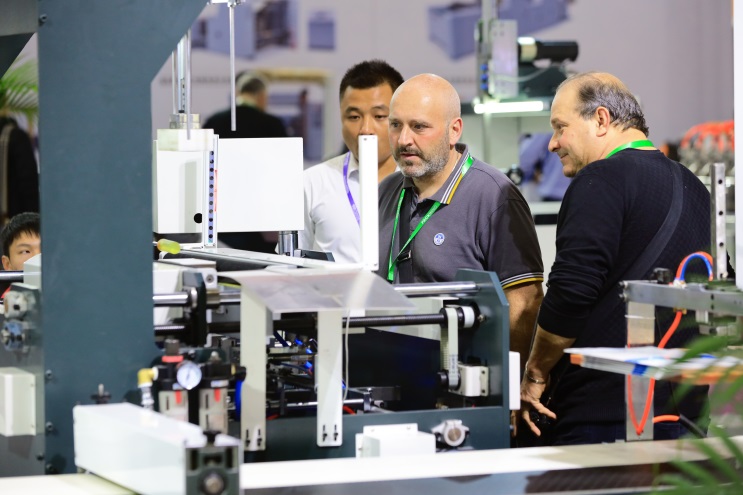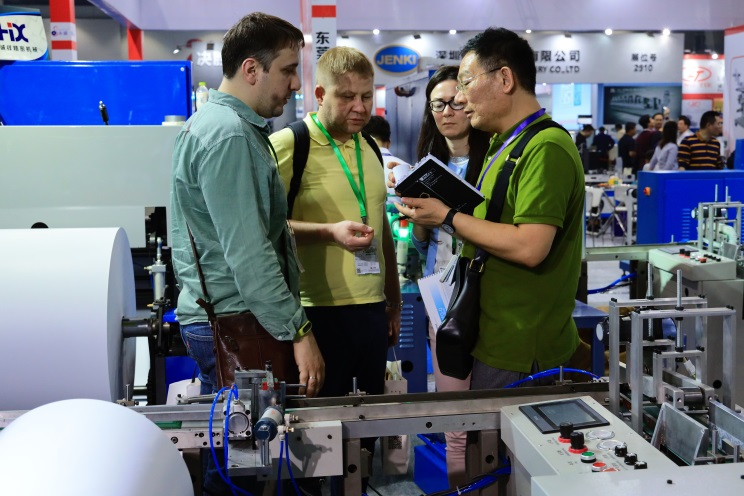 Rewarding Trip for International Delegations
The exhibitions welcomed over 110 delegations organized by various associations and renowned companies from different places. Overseas delegations included Malaysia Printers Association, Philippine Center for Print Excellence Foundation, Philippine Printing Technical Foundation, SANSIN Asia, Graphic Arts Association of Hong Kong, Filipino Chinese Printing Association, Printing Industries Association of the Philippines, Viet Trien Expo, and a media reader group formed by PrintPack Indonesia. Factory visits were arranged for overseas delegation to have a thorough understanding of the suppliers. Many members of the delegations found the visit impressive and rewarding.

Mr. Evans Chiu of Filipino Chinese Printing Association (President of JBC MEGATECH, INC) commented, "We are very happy with the transportation arrangement this year. During the exhibition, two of our members purchased the auto feeding foil stamping machine while others bought spare parts for their machines. Thank the organizer for all the arrangements. We will bring more buyers to visit the fairs in the future."

Traveled with the PrintPack Indonesia's Reader Group, Mr. Rahmat Mulyanto Yamin and Ms. Yanti Ano Frits of Azza Digital Printing said they aimed at buying machines and getting market information in the fair, "The fair is professional with many suppliers. We are planning to place orders from the new suppliers we met here."

42 delegations were formed by printing, labeling and packaging associations in China. Many leading printing and packaging enterprises in China, including YUTO, Leo Paper Group, Donnelley, Jinjia Group, Voion, Stora Enso, Lukka, ZRP, Xian Jun Long, QP Group, Hucais, Nine Stars, Hengyuan, KeCai, FAREACH, Chengcheng, Hung Hing, etc. paid visits. Renowned end-user companies including Nestle, Hsu Fu Chi, Jiaduobao, Coca-Cola, P&G, Colgate-Palmolive, Xiangxue Pharmaceutical (XPH), Amway, Midea, Philips, TCL, etc. also formed groups to participate in the fair.

Ms. Yan Lijuan, Secretary-general of Shenzhen Packaging Industry Association said, "This 4-in-1 expo covers printing, labeling, packaging and end-use application. It is a great platform for industry players to exchange information and learn. The delegation from our association had enjoyed the expo very much. Hope the exhibition in 2020 will be even better!"

Mr. Dai, Manager of Shenzhen Jinjia Color Printing Group Co Ltd. mentioned, "Thanks for the organizer's well-planned arrangement. The expo this year is larger and gathers more exhibitors. It allows us to learn more about the latest and cutting-edge printing and packaging equipment and technologies. Our company is inspired in the improvement for visual inspection, production software optimization, smart logistics, packaging equipment and production process. We are also deeply impressed by the professional exhibitors. Thank the organizer for inviting us."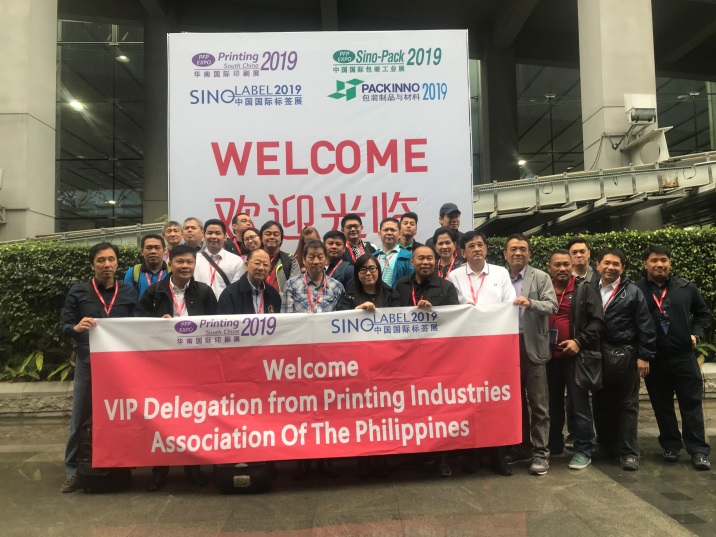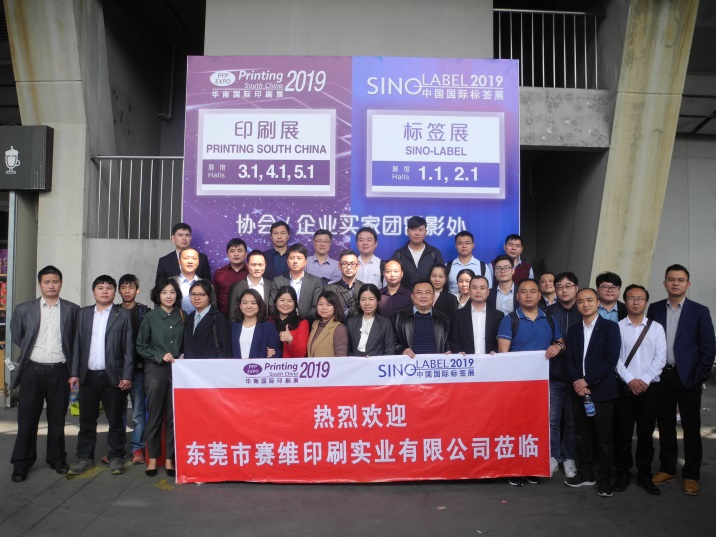 4-in-1 Print-to-Pack Expo Returns in Mar 2020
In order to facilitate visitors to obtain the latest market information, the expo organized a range of conferences that covered hot topics such as new materials, RFID, intelligent printing, anti-counterfeiting and intelligent tracing. The conferences were well received with overwhelming discussions between the audiences and high caliber experts. In addition, the winning entries in the display zone of the "The 30th Hong Kong Print Awards" received great acclaim.

The 4-in-1 Print-to-Pack Expo will return on 4-6 March 2020 at China Import and Export Fair Complex. The four fairs continue to create a one-stop sourcing platform for printing, labeling and packaging industries. The upcoming expo will be expanded again with an estimated exhibition area of 120,000sq.m. It is expected to have 1,500 exhibitors and more than 85,000 visitors. The platform will be more sophisticated with more business opportunities. See you in 2020!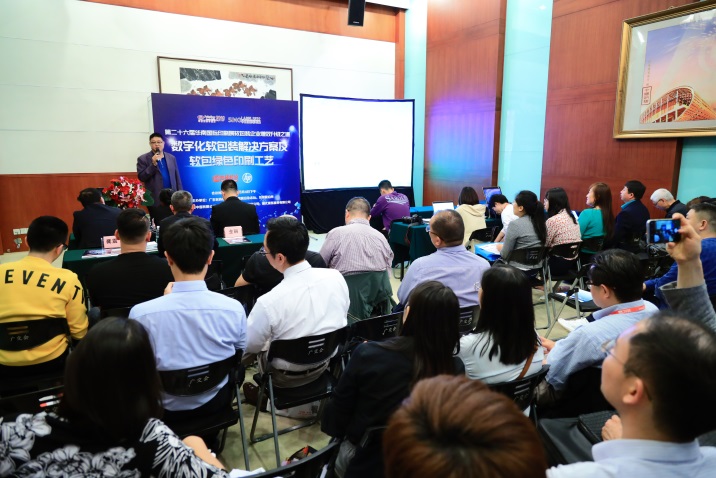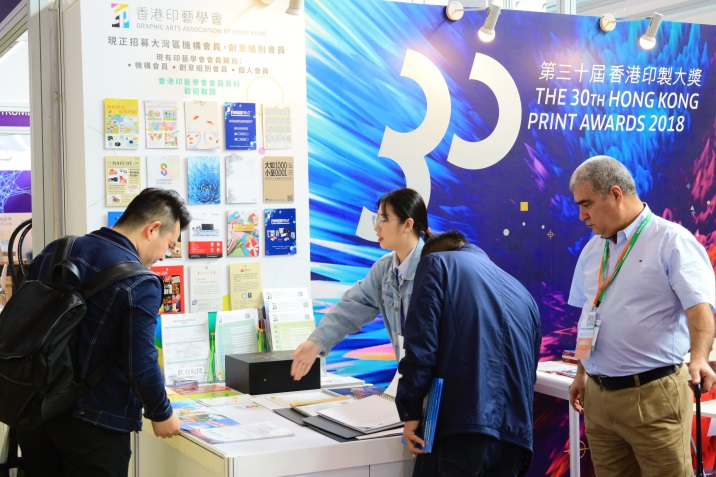 For more information, please visit:
Website: www.PrintingSouthChina.com / www.SinoLabelExpo.com
Facebook: @PrintingSouthChina / @Sino-Label
Twitter: @PrintingSChina / @SinoLabel
LinkedIn: @PrintingSouthChina / @SinoLabel

-End-

Please send us a specimen copy if you publish this text. Thank you。

Exhibitor Enquiry
Adsale Exhibition Services Ltd.
Overseas - Tel: (852) 2811 8897
China - Tel: (86-755) 2354 7123/7122/7127
E-mail: plp@adsale.com.hk

China Foreign Trade Guangzhou Exhibition General Corp.
Tel: (86-20) 8912 8268
E-mail: zhouxx@fairwindow.com.cn

Overseas Media/ Visitor Enquiry
Adsale Exhibition Services Ltd.
Hong Kong - Ms. Ivy Chui / Ms. Belinda Leung
Tel: (852) 2516 3363 / 3523
Email: printpack.hkpr@adsale.com.hk

China Foreign Trade Guangzhou Exhibition General Corp.
Tel: (86-20) 8912 8136
E-mail: huangjh@fairwindow.com.cn