Highlighted Solutions in Printing and Labeling Fair in March: Registration to be closed Soon
Publish Date: 2019/02/18
The 26th South China International Exhibition on Printing Industry and The China International Exhibition on Label Printing Technology 2019 (Printing South China/ Sino-Label 2019) will be held on 4-6 Mar 2019 at Area A, China Import and Export Fair Complex, Guangzhou, PR China. The fairs will feature different theme zones with suppliers displaying all kinds of leading printing, labeling and packaging technologies. The "Consumables Discount Program" available on-site will help visitors find cost-effective materials. In addition, information of industry hot topics will be shared in a series of concurrent events, making the expo a not-to-be-missed event.

Effective Technologies at Thematic Zones
Many star exhibitors will showcase state-of-the-art packaging printing technologies, green materials, label equipment, etc. at different theme zones. Some exhibitors are as follows (in no particular order):

Smart Post-press and Packaging Processing
Exhibitors include Guowang, Zhongke, Keqiang, Tiancen, etc. Zhejiang Zhengrun Machinery Co., Ltd's "RB185 Automatic rigid box maker" is ideal for the production of quality package boxes for food, cosmetics, health care products, cigarette, wine, tea, electric products, jewelry, watch, shirt, etc. Jinbao's "JB1050AG Full Automatic Stop Cylinder Screen Press" adopts the classical stop cylinder technology with a printing speed up to 4000 pcs/h, it also adopts non-stop feeder and non-stop collection technology.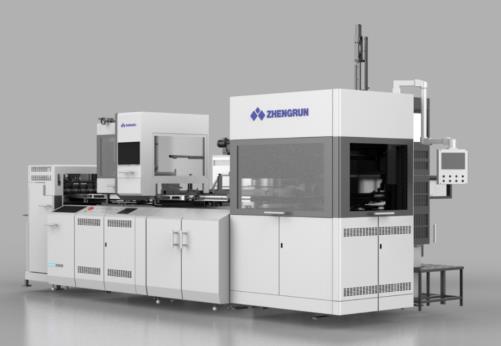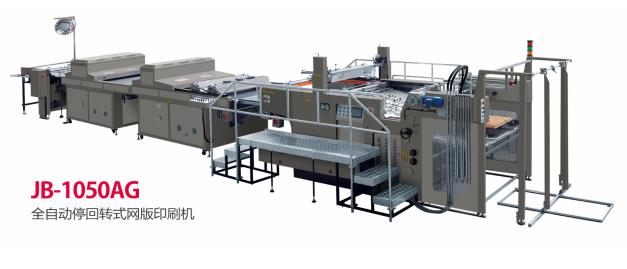 Digital Printing Equipment
Exhibitors such as Founder, SCREEN, Trojanjet, Handway and Basch will bring powerful and cost-effective digital printing equipment. SCREEN GP China Co., Ltd.'s "Truepress Jet L350UV+ Series UV Inkjet Label Presses", featuring high speed and productivity, is one of the examples. The new orange ink makes printing more sophisticated, while low migration UV inks meet the needs of food packaging. The label press can be integrated with post-press equipment which supports real-time remote inspection and maintenance.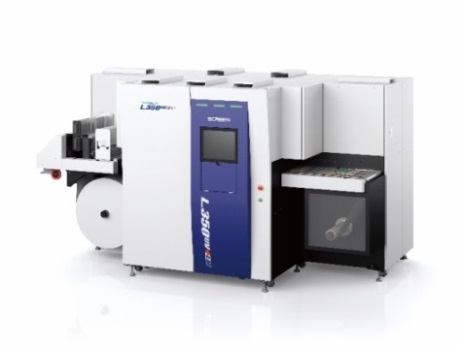 RFID Labels
Exhibitors include Muehlbauer, Xin Jing Lu, Chili, Ada, Zhilian, etc. Muehlbauer Technologies (Wuxi) Co., Ltd.'s "RFID Smart Label Converting System CL 30000" is a cost efficient machine with high flexibility in output configurations. It is capable in converting dry inlays in reel-to-reel mode. All processes such as antenna web handling, label lamination, die cutting and output testing are carried out in one modular system. The system has a throughput of 10m/min for semi-rotative cutting and 30m/min for rotative cutting.

Specialty Paper & Packaging Materials-Exhibitors include Haihui, Hongyi, EKO, Jinhecai, Rocky, etc.;
Corrugated Zone-Exhibitors include Dayuan, Yoco, Wenhong, Kangdexin, Shiheng, etc.;
Green Flexo Technology-Exhibitors include Taiyo Kikai, Weigang, United Printing, Bengraphic, Zhongjing, etc.;
Green Label Materials-Exhibitors include Zhongshan Fuzhou, Lecco, Soontomax, Jinwanzheng, Antac, etc.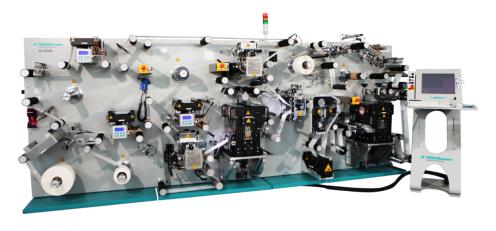 Exclusive On-site Discounts on Quality Consumables
The fairs have been committed to providing cost-effective services for the printing and packaging industry. The "Consumables Discount Program" will be launched on-site, which allows industry players to purchase effective products at lower prices during their visits.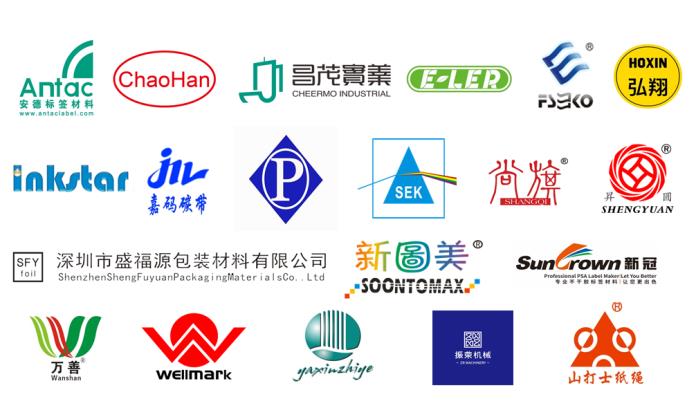 Pre-register by 22 Feb for Visitors' Privileges
Printing South China and Sino-Label, together with Sino-Pack and PACKINNO, will occupy ten halls with a total area of 100,000sq.m. More than 1,300 exhibitors will bring innovations stretching across the entire value chain of printing, labeling, packaging machinery, materials and packaging products. Online pre-registration will close on 22 Feb 2019. Registered visitors will enjoy quick admission to the fair and priority to participate in conferences. Register now at:www.printingsouthchina.com/PRT19/preregistration/eng

For more information, please visit:
Website: www.PrintingSouthChina.com / www.SinoLabelExpo.com
Facebook: @PrintingSouthChina / @Sino-Label
Twitter: @PrintingSChina / @SinoLabel
LinkedIn: @PrintingSouthChina / @SinoLabel

-End-

Please send us a specimen copy if you publish this text. Thank you!

Exhibitor Enquiry
Adsale Exhibition Services Ltd.
Overseas - Tel: (852) 2811 8897
China - Tel: (86-755) 2354 7123/7122/7127
E-mail: plp@adsale.com.hk

China Foreign Trade Centre (Group)
Tel: (86-20) 8912 8029
E-mail: liyb@fairwindow.com.cn

Overseas Media/ Visitor Enquiry
Adsale Exhibition Services Ltd.
Hong Kong - Ms. Ivy Chui / Ms. Belinda Leung
Tel: (852) 2516 3363 / 3523
Email: printpack.hkpr@adsale.com.hk

China Foreign Trade Centre (Group)
Tel: (86-20) 8912 8136
E-mail: huangjh@fairwindow.com.cn