Flexo Printing and Green Materials that Benefit Your Businesses
Publish Date: 2018/11/15
Under the fierce competition in printing and packaging markets, not only quality and diversification but also environmental protection is of great concern. Manufacturers are striving for eliminating pollution, saving resources and energy in the production pipeline, as well as adopting recyclable and degradable materials to minimize the adverse impact on the environment.


The 26th South China International Exhibition on Printing Industry and China International Exhibition on Label Printing Technology 2019 (Printing South China / Sino-Label) will be held on 4-6 March 2019 at Area A, China Import and Export Fair Complex, Guangzhou, China. This year, designated zones for Green Flexo Printing, Green Label Flexo Printing and Green Label Materials are set up to display materials that facilitate recycling, as well as cost-effective machines that use environmental-friendly inks and support flexo and variable data printing. They will help industry players to implement green printing, increase throughput and obtain economic benefits.

Save Energy and Reduce Waste with Green Printing
The Green Flexo Printing Zone in Printing South China offers cutting-edge, highly-productive and high-quality flexo printing equipment and consumables in the industry.

This flexo printing machine of Zhejiang Fangbang Machinery Co., Ltd. is installed with flexible photosensitive resin plates and rubber plates. The machine prints with liquid ink and transfers ink with anilox rollers. It is ideal for printing paper cups, cartons, paper bags, paper package, etc.





The Green Label Flexo Printing Zone in Sino-Label showcases the breakthroughs in flexographic printing technology with different printing materials, inks, in-line processing and production, to help end product industries of pharmaceuticals, food, and daily chemicals  comply with a more stringent environment protection policy.

United Printing Equipment & Materials Corp. is Mark Andy's general distributor in China. They will showcase " Mark Andy Digital One" at Sino-Label. It is a hybrid press combining digital and flexo printing with digital image resolution at 1200x1200dpi. It can perform multiple converting and finishing processes such as laminating, cold foiling, die-cutting, stripping and slitting. Featuring small size, easy installation and low investment, it is an ideal and value-for-money choice for short-run and fast turnaround work.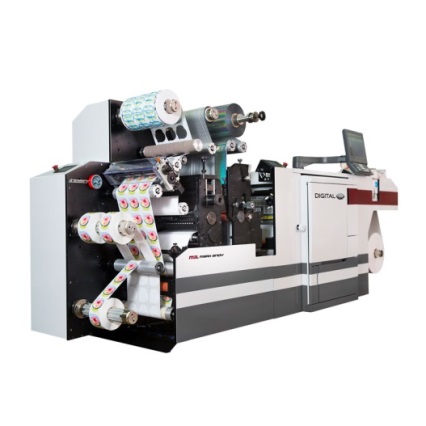 Guangzhou Jinwanzheng Printing Material Co., Ltd. will display the " Water Removable Label", which is first of its kind in China. The label detaches automatically from containers in water at 60-90°C. It greatly facilitates recycling and causes no water pollution as the adhesive is insoluble in water.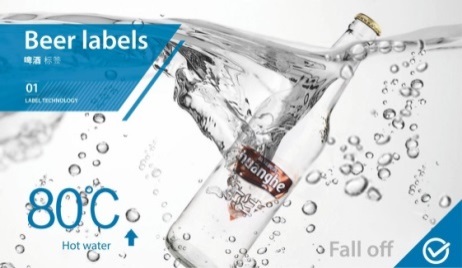 Value-adding Conferences and Business Matching

Conferences and events will be organized during the expo to help audience implement green production, save energy, reduce waste and cost, and improve efficiency. Professional and industry representatives will shed light on hot topics such as EB printing, specialty paper applications, as well as solutions for cost reduction and short-run production.

Printing South China and Sino-Label, held concurrently with Sino-Pack and PACKINNO, occupy ten halls with a total area of 100,000sq.m. More than 1,300 exhibitors bring innovations stretching across the entire value chain of printing, labeling, packaging machinery, materials and packaging products. Business matching service is provided with an aim of helping buyers efficiently identify cost-effective printing and packaging solutions, premium labeling equipment and materials, as well as innovative packaging materials and products.

Online registration is now open, registered visitors will enjoy privileges of getting a complimentary show catalogue, priority to participate in conferences and quick admission to the fair. Get your e-Badge now: https://www.printingsouthchina.com/PRT19/preregistration/eng

For more information, please visit:
Website: www.PrintingSouthChina.com / www.SinoLabelExpo.com
Facebook: @PrintingSouthChina / @Sino-Label
Twitter: @PrintingSChina / @SinoLabel
LinkedIn: @PrintingSouthChina / @SinoLabel

-End-

Please send us a specimen copy if you publish this text. Thank you!

Exhibitor Enquiry
Adsale Exhibition Services Ltd.
Overseas - Tel: (852) 2811 8897
China - Tel: (86-755) 2354 7123/7122/7127
E-mail: plp@adsale.com.hk

China Foreign Trade Guangzhou Exhibition General Corp.
Tel: (86-20) 8912 8268
E-mail: zhouxx@fairwindow.com.cn

Overseas Media/ Visitor Enquiry
Adsale Exhibition Services Ltd.
Hong Kong - Ms. Ivy Chui / Ms. Belinda Leung
Tel: (852) 2516 3363 / 3523
E-mail: printpack.hkpr@adsale.com.hk

China Foreign Trade Guangzhou Exhibition General Corp.
Tel: (86-20) 8912 8136
E-mail: huangjh@fairwindow.com.cn